Summer vacation season is upon us, and people are deciding how they want to spend their precious vacation time and money. While tried-and-true destinations like a beach, theme park or historical site are always fun, this year you want to try something a bit different.
With that in mind, check out the following list of travel destinations that might fly under your radar, but are well worth the time and expense:
Salzburg, Austria
If you dream of traveling around Europe, plan a one or two day side journey in Salzburg, Austria. The city is the birthplace of Mozart and features a plethora of amazing baroque buildings, with very few modern homes and stores. This means the city looks much like it did over 400 years ago. Salzburg also was the setting for "The Sound of Music," which is a major plus for fans of the Von Trapp family.
One key tip is to bring along a high-quality smartphone with you on your journey to Salzburg. The Samsung Galaxy S7 Edge not only has amazing picture-taking abilities, but it also is water-resistant. This way, when you are visiting Hellbrunn Palace and its famous trick fountains, you don't have to worry about your smartphone conking out if it gets wet.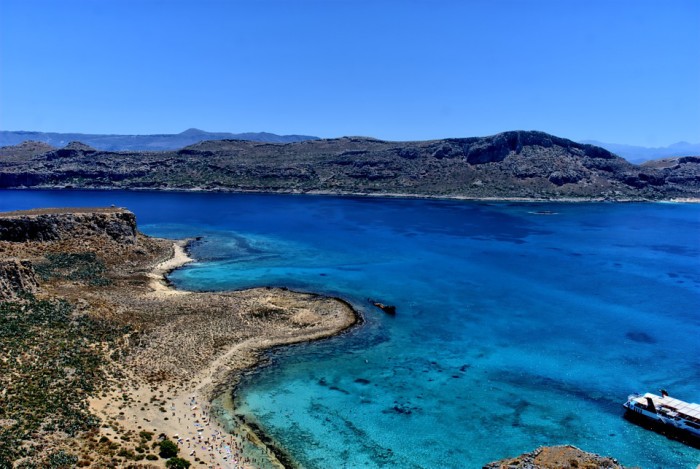 Crete, Greece
Another ideal European spot to visit is Crete, one of the Aegean Islands in Greece. As U.S. News and World Report states, Greece is also one of the most budget-friendly destinations in Europe. As the largest of the islands, Crete offers the most activities and restaurants, including plenty of taverns that feature delicious local food at reasonable prices. If you can schedule your trip for later on this summer, it will still be warm enough to enjoy the amazingly pristine beaches, but most of the summer crowds will have returned home.
Monument Valley, Navajo Nation
Chances are good you have seen photos of the iconic Mitten buttes in Monument Valley. While the pictures are incredible, nothing beats seeing these gorgeous natural rock formations in person. Navajo Nation's Monument Valley Park is home to a variety of sandstone formations that range in height from 400 to 1,000 feet. You can either pay an entrance fee and travel through the dusty but navigable road yourself or you can hire a local tourist company to take you through in an open-air Jeep. Be sure to carry a bandanna to wrap around your nose and mouth.
Plan on spending several hours at the park to take full advantage of the angles of the sun and how the light changes on the monuments throughout the day. When the day is over and it's time to hang your hat for the night, stay at The View hotel, which features rooms with amazing views of the formations.
Vietnam
Located in southeast Asia, Vietnam is another surprisingly affordable vacation spot that boasts incredible landscapes, budget-friendly lodging options and affordable and authentic local cuisine. Ho Chi Min and Hanoi are both cities that are used to catering to tourists as well as backpackers who would prefer to see much of the scenery by foot. In some cases, you can get by on as little as $20 a day. If you wish to see a number of cities in Vietnam, multi-city tours are also available for reasonable prices.