Australia is an incredible country, and it would take years to see all it has to offer. However, if there's one thing that the Aussies do well, it's luxury.
Here are the best luxury resorts in Australia:
Pinetrees Lodge
If you haven't yet heard, Pinetrees Lodge is the place to stay on Lord howe Island. The island itself is stunning, and visitors can enjoy world-class snorkelling, diving, surfing, fishing, walking, golf, and kayaking, or simply relax and soak up the scenery.
Along with the spectacular forests, pristine beaches, incredible marine life and rare flora and fauna, you'll find Pinetrees, which is a perfect place to stay for single travellers, couples, or families. For those who like wine and food, you'll be spoiled for choice with the amazing breakfasts, lunches, afternoon teas and even four-course dinners.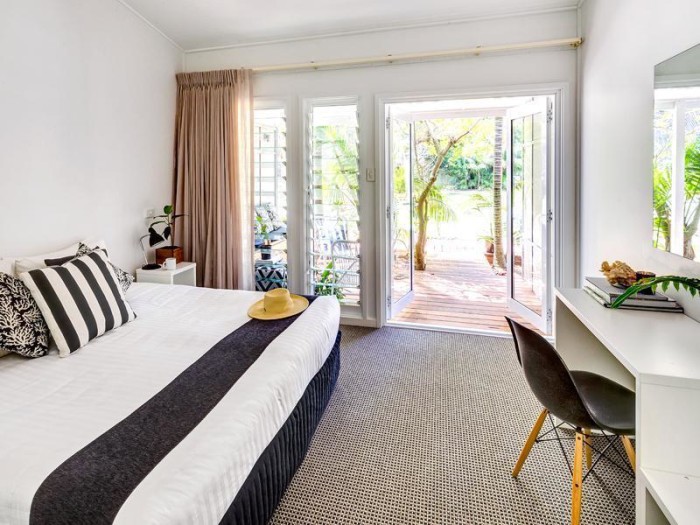 Bamurru Plains
When you visit the Northern Territory, you simply must check out Bamurru Plains, which is located on the Mary River floodplains. Bring your camera, as you'll find plenty of wildlife and birds here, along with crocodiles, water buffalo, wild pigs, dingos and wallabies. The resort itself has comfortable beds with deluxe linens, high-pressure showers and a lovely, cool infinity pool.
Qualia
Located on Hamilton Island in the Great Barrier Reef, Qualia is famous throughout Australia. You can choose from 60 individual and private pavilions, and many of them have private plunge pools and outdoor showers. You'll also find a fitness centre, two pools, a library, two bars and plenty of restaurants offering exceptional food for guests. Be sure to check out the spa or spend some time on the golf course which has 360º views of the Whitsunday Islands.
Longitude 131º
This lodge faces the incredible Uluru, and has amazing views of Uluru-Kata Tjuta National park (a World Heritage listed site). This is one of the best places in the world to enjoy the night sky, and you can even eat out under the stars before being told stories about the area by the locals.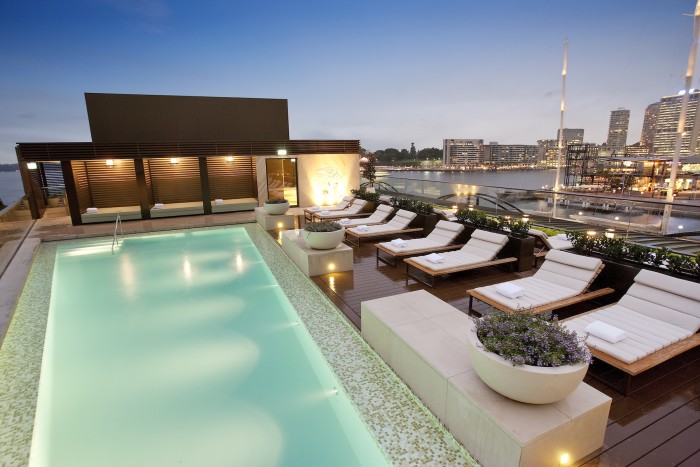 Silky Oaks Lodge and Healing Waters Spa
Located in Queensland, you'll find this resort next to one of the world's oldest living rainforests. Enjoy the elegant interiors, bar, spacious open lounge areas, reading rooms, and, of course, the wall-to-ceiling windows, lush gardens and spacious balconies.
For those who like to get outside, the resort is in an ideal location, so you can enjoy rainforest walks, mountain biking, canoeing, sunbathing and swimming.
Park Hyatt Sydney
In New South Wales, be sure to stay in Sydney to enjoy city life. You'll find Park Hyatt between the Harbour Bridge and Sydney Opera House, and you'll find the design, art, and architecture reflect the landscape of Australia.
The spacious suites and guestrooms have floor-to-ceiling glass doors so you can enjoy your own private balconies (be sure to get a view of the Opera House) and the rooftop swimming pool is heated and also features a spa, cabanas, and private sun deck.