Europe is a continent full of wonderful weekend destinations, especially for those celebrating a hen party. What you look for in a hen party location, be it brilliant beaches, amazing food or sensational sights, Europe has such a diverse range of cities that there is somewhere to suit every hen party.
From Lisbon's idyllic sunsets, sipping champagne in London's sophisticated hotels or partying hard in Prague, there's something to suit every brides-to-be's taste and these are our 5 favourites
London for a champagne afternoon tea
In the UK, there are 222,000 stag and hen parties every year, pouring £60 million into local economies. It's also why larger cities are such attractive destinations for hen weekends, because the cities make it worth coming.
The wide variety of activities for hen weekends in London makes it 'the UK's best hen party city', according to hen party specialists Maximise. London offers everything from cocktail making on the Thames, the quintessentially British post-lunch activity, afternoon tea, and some of the best museums and galleries in the world.
London is a city that combines the historic and the modern. Here you can sip champagne in the Shard, the UK's tallest skyscraper before knocking back oysters in the nearby Borough Market, a collection of stalls that dates back to 1851.
The best things in life are cheap and in Budapest
According to Interrail EU, Budapest is one of the cheapest cities in Europe. Yet the price doesn't mean you have to sacrifice the quality of either the accommodation or food.
Budapest is a diverse mix of eastern and western cultures, and it's cuisine, architecture and culture is testament to this. The result is one of the most intriguing capitals in Europe. Budapest is composed of two main parts: on the hilly west side is historic Buda, and Pest is the city's cosmopolitan centre of shops, restaurants, markets and nightlife.
There are many things to do on a hen party in Budapest, from a river cruise down the Danube, to touring the city in a Trabant. A classic car that has become the symbol of the old Eastern Bloc.
Life's a beach in Barcelona
In recent years Barcelona has become an increasingly popular destination for stag and hen party weekends. Its Mediterranean location, warm climate and fantastic nightlife means Barcelona will please all types of hen parties.
From luxurious spa days to vibrant bars and tapas restaurants, Barcelona is a city sure to delight every hen party. Many of Barcelona's top hotels have spas that are available whether you are staying in the hotel or not.
Additionally, Barceloneta is the city's main beach, and is walkable from the city centre. Alternatively, if you get bored of the city life, some of Catalonia's most idyllic beaches are just a short train or car ride away.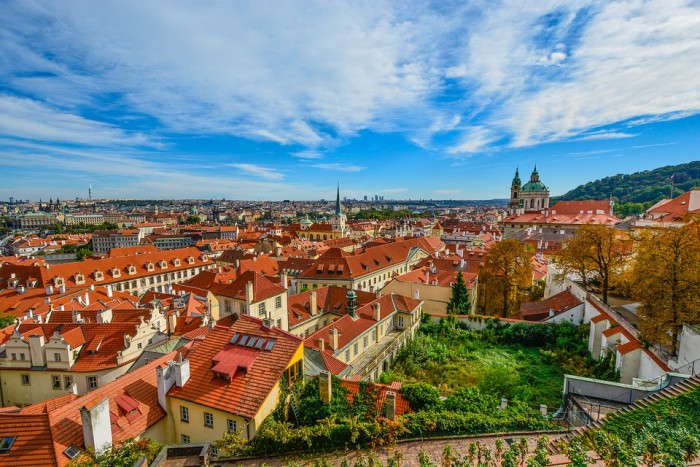 Enjoy the world class nightlife of Prague
According to Business Zone, bookings for hen parties in Prague, Riga & Krakow have shot through the roof in recent months, in part as all three are considered cheaper destinations. Although all three are cities worth visiting, Prague is definitely the pick of the bunch.
The Czech capital combines some of the world's best clubs, luxurious spas and fantastic restaurants with action packed activities such as salsa classes and live music every night of the week.
The city is brimming with culture and history so it`s well worth spending a few days mingling with friendly locals.
Lisbon offers the best sun, sea and seafood in Europe
Lisbon is a city that relaxes by day and parties all night, making it the perfect destination for a hen party. When the sun's up visitors have the perfect opportunity to enjoy a lazy day walking through Lisbon's beautiful cobbled streets, and gorge on locally caught seafood and sip pitches of sangria.
Then the sun sets and the quiet backstreets come alive, filled with music, dancing and drinking—lots of drinking. It's no wonder that Portugal's tourism industry is booming, with over 10 million foreign tourists heading there in 2015.