When you're headed to the state Where Australia Shines, you know that the beaches are going to be beautiful, the greeneries are going to be lush, and you'll never run out of exciting events to go to. While there are so many fun tourist-y things to do around QLD, sometimes you just want to do something a little unique, maybe even a little weird. I know I do. When you're on holiday at Queensland and you're craving for a more offbeat experience, here are a few places you can go.
Balls, Bumpers and Bopping Heads
These three B's are sure to give you a rootin' tootin' time as you bring out the kid in you at the RACV Royal Pines Resort.
Image by Time Out
Start with the bumper balls to get that blood pumping as you face off with some of your best mates or family to see who will be the last bumper standing. You're going to be wearing a force-field-like bumper ball and the start to, quite literally, bump every other bumper you can see and fight 'til you're the last man standing. Make sure that someone's there to take videos because watching yourself move around in a ball makes for a pretty hilarious souvenir. At the very least, it makes for an interesting Facebook or Twitter post.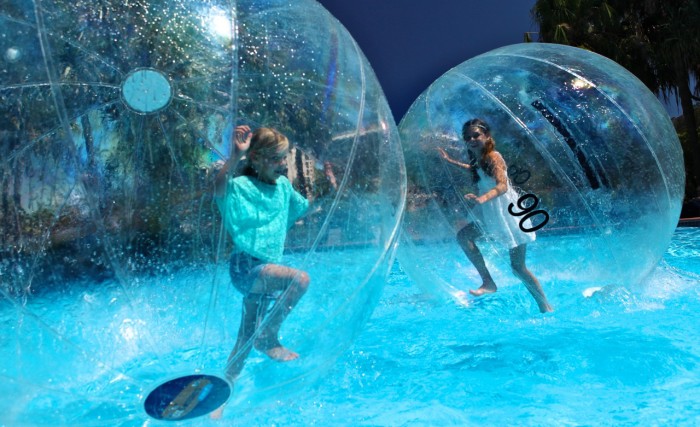 Image by Time Out
After breaking a sweat in the bumper balls, it's time to step up the ball game and slip inside on of these awesome Ozbobbles. Defy physics and walk on water as you make your best hamster in a ball impression. There's a bit of a learning curve before you can move gracefully in the giant hamster ball, but part of the fun is slipping, sliding, and being silly on water!
Video by Jason Moran via YouTube
Ever wanted to be in a music video? Here's your chance to make that dream come true while making your friends and family giggle. When it's your turn in queue, choose from one from hundreds of songs, put on your green suits, sit in front of the camera, and make as many of your craziest facial expressions as possible as you "boy" your head to the music! From there, all the cool special effects guys will edit your heads to be larger than life and place them into the body of a dancer, band member, or celebrity. Once the music stops, you instantly get a DVD of your very own music video. Don't forget to upload to YouTube and Facebook and when you make heaps of money from that awesome viral video, please don't forget me.
There's loads more fun to be had in the RACV Royal Pines Resort! If you're headed there straight from the airport, just drive your car hire through the M1 from Gold Coast Hwy and Tugun Currumbin Rd, then follow the highway to Nielsens Rd Overpass in Highland Park. From there you can take exit 73. From Nielsens, turn left to Birmingham Rd, continue to Ross St and on to State Route 4 in Benowa where you'll find the resort on your right
Visit one of the world's wettest towns — during the wet season
Tully gives a whole new meaning to the common phrase "It's going to be wet today" because when it comes to rain, London has nothing on this Sugar town in the Cassowary Coast. It doesn't rain every day in Tully but when it does, it all comes down in buckets. Of course, you can visit Tully during any other season as it truly is a lovely place. But if you're going to get weird and crazy, you might as well go all out!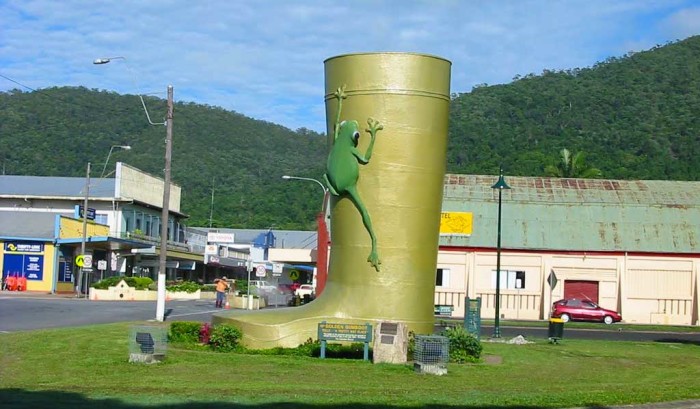 Image by the Australian Traveler
Head to Tully during the rainy season and you'll end up experiencing a downpour so torrential you'd think Noah's Ark would pop up any minute. If you want to see just how high the water can get, check out this local attraction called the Golden Gumboot. This giant boot is basically a town trophy for being the wettest town of Australia. It stands at 7.9 metres (25.9 ft) which represents the record rainfall for Tully in the 1950's. A word of caution, though: you might just get cut off on the road if the Bruce Highway is flooded.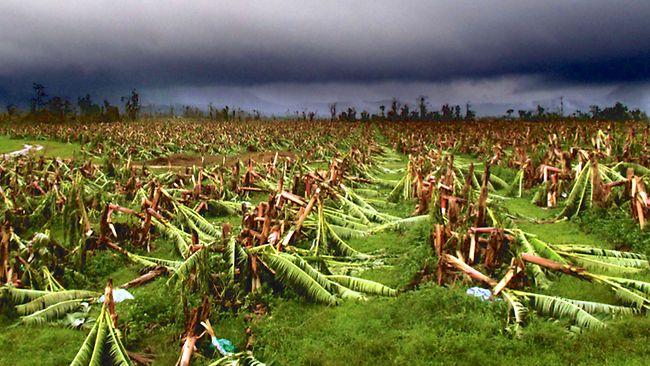 Image by couriermail.com.au
If you're wondering what else you can do in Tully apart from visiting a big old boot, here are some of the tourist and local favourites you can do. Of course, it'll take a little more courage and a whole lot of crazy since you'll be doing these during monsoon season:
Climb the Golden Gumboot. Have a friend snap a photo once you're on top.
Go on a 3 hour climb in the lushly forested Mt Tyson.
Have a picnic and a swim at Alligators Nest. Don't worry, it's named after the boy scout group "The Alligators". You won't actually be swimming in an alligator's nest.
Bargain hunt at the Tully Markets. Big discounts during the 2nd and 4th Saturdays of each month!
Learn about the town's history and walk through the Tully Heritage Trail.
Any other season and you'd probably want to try White Water Rafting on the Tully River or kayaking along Banyan Creek. Since you'll be going sometime around November through April (monsoon season), you might want to hold off on doing so. While you can go weird and crazy, you'd want a healthy dose of safety during your trip!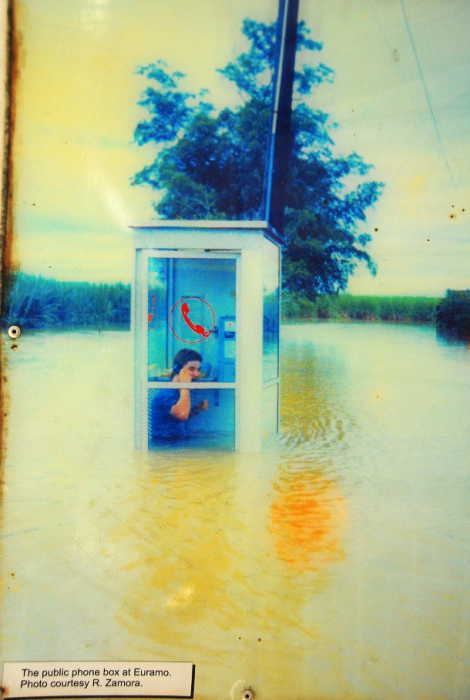 Image by The Travel Tart
Feed a big fish then Feast on one!
It's one thing to have amazing seafood in a great restaurant, it's another thing to feed the seafood before feasting on its fishy brethren. Okay, that escalated quickly. While it sounds a little morose, it's actually quite an experience to see George the Grouper go on a feeding frenzy over his favourite tuna frame. If you want to see this 250kg groper in action, head down to On the Inlet around 5PM. This lucky fellow attracts quite the crowd just before the dinner service.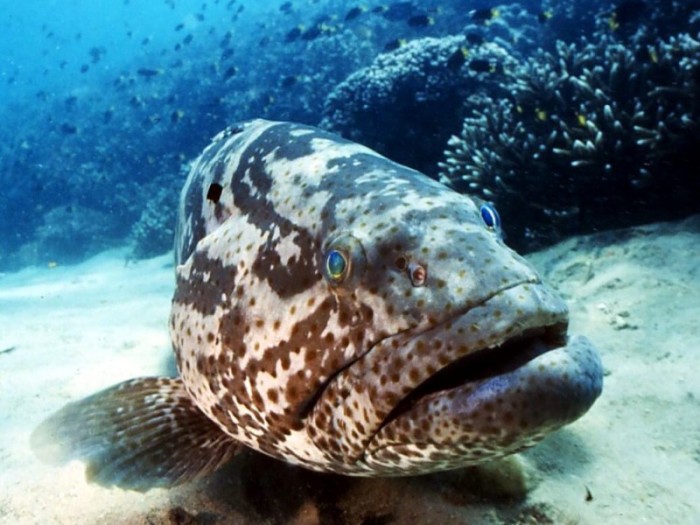 Image by discoverqueensland
When this is all done, pick a spot on the open dining deck over water and feast on a few gastronomic delights. From fresh chilled prawns, to a delicately delicious coral trout (THIS IS A MUST TRY), to an incredible medley of calamari, haloumi, and ciabatta, to an impressive selection of wine, beer, and cocktails; your tastebuds will thank you with all the yummy dishes and treats.
Video by sepcreek via Youtube