I had visited Bali a few times before this trip and had barely ventured past Kuta & Ubud. On this trip to Bali I was determined to see more of the island and noticed many people talking about Candidasa, as if it was the way Bali used to be. So we decided that a trip to Candidasa was a must and I was NOT disappointed.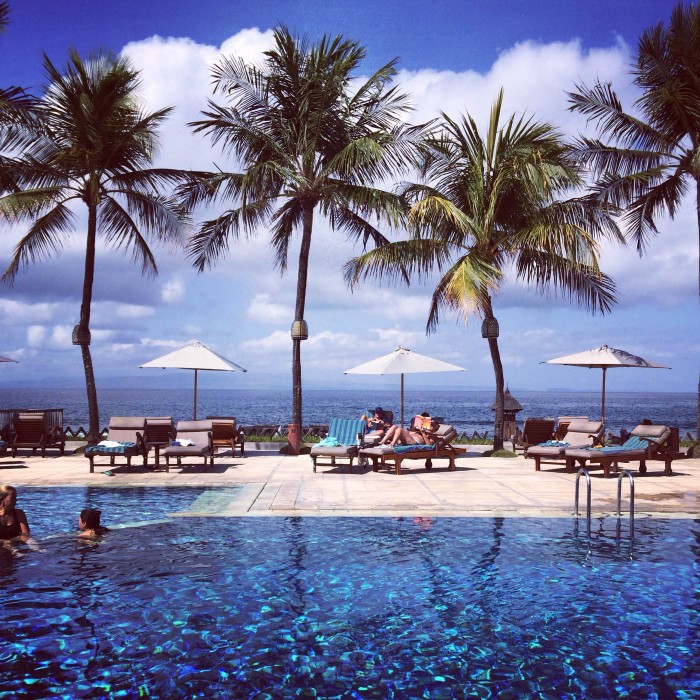 Rama Candidasa Resort and Spa Review 
The Location: 
You are right on the edge of the beach! Although, I am a little cautious to say beach as the actual part of the beach lining the property is not your traditional beach. However, there is a wonderful man-made beach area with sun loungers and beautiful pagoda style day beds, which I spent a little too long on. You are some walk from the main town centre, but to be honest in the few days we were here we didn't leave the resort except to go to the Minimart across the road for ice cream – I'm not kidding! Candidasa town center is actually quite nice, small but there's a few great restaurants, shops and massage places. Candidasa itself is like Ubud meets Seminyak – you have the beach nearby and then you have the rice paddies and mountains only moments away. It is a truly stunning location and easily one of my favourite in all of Bali.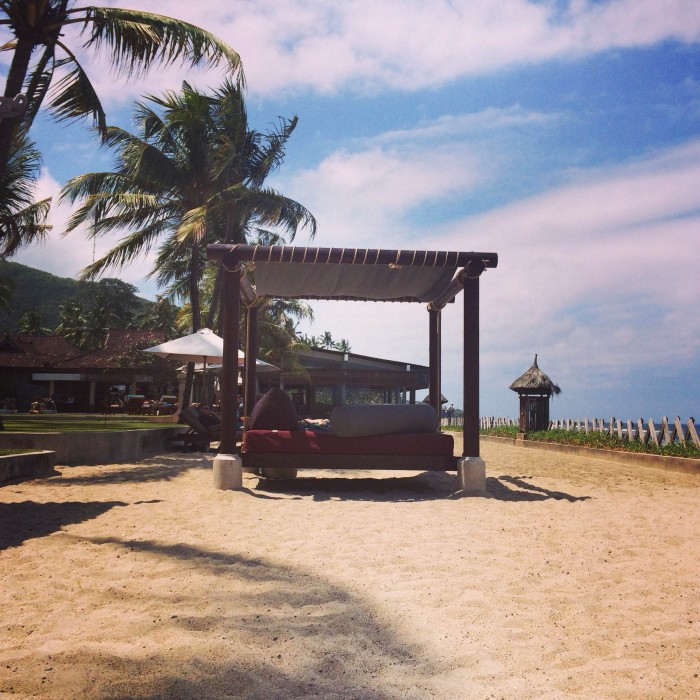 The Facilities:
The pool – oh my god. This is officially the cleanest, clearest pool I have seen in my entire life. It is stunning. Absolutely stunning. I really have no idea how the pool could be so clean, but it is. It's beautiful. Onsite there is a large restaurant that serves a variety of international options, so you never really have to leave – if you don't want to. During our stay we had the pleasure of experiencing the spa, which is easily one of the most luxurious spas that I've visited in ALL of Asia. I could have spent days inside the spa. We opted for a full body Balinese style massage and were not disappointed. While the massage technique itself was wonderful, the beautiful spa made all the difference.
There's also a beautiful Zen Garden where we did a private yoga session. It was very refreshing to take a Balinese approach to yoga, as it's very different to how we practice in New Zealand. No matter your fitness level, I think you would really benefit from this practice and I thoroughly enjoyed our teacher.
Unfortunately I was unable to dive during my stay, but Ben did his first dive here and considered it one of the most incredible experiences of his life. He had a private, one-on-one experience with the teacher who spent a lot of time ensuring he was comfortable and confident before going into the water. Afterwards he was extremely euphoric and has since been inspired to do his Divemaster. The diving in Candidasa is WORLD CLASS and it's very easy to book everything through Rama Candidasa.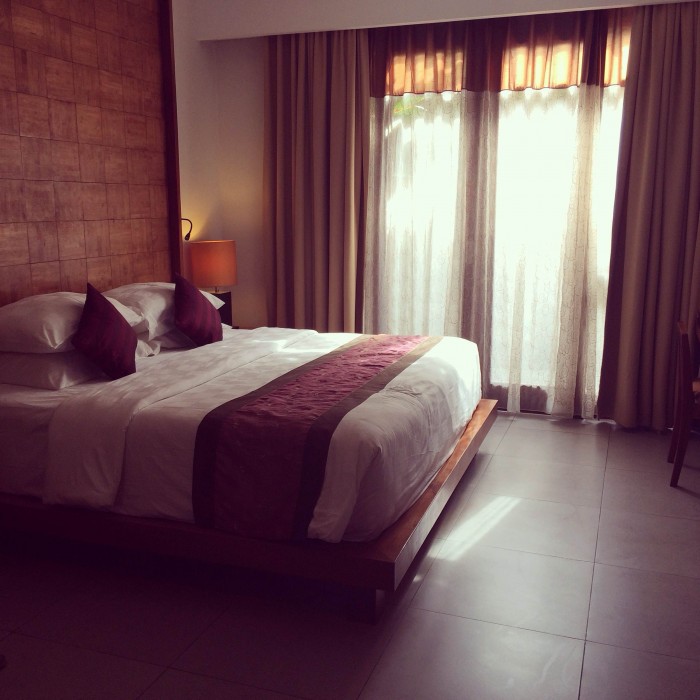 The Room:
We stayed in a Junior Suite which we really enjoyed as there was a smile kitchenette style area, giant bed, a TV, desk, and a stunning bathroom and shower. The room was very luxurious and we both felt extremely relaxed during our stay, with Ben commenting that this was his property of our trip so far. There was also a cute, small porch area out front with a day bed that was perfect for laying on while reading my Kindle and hearing the waves crashed. Just talking about it makes me miss it!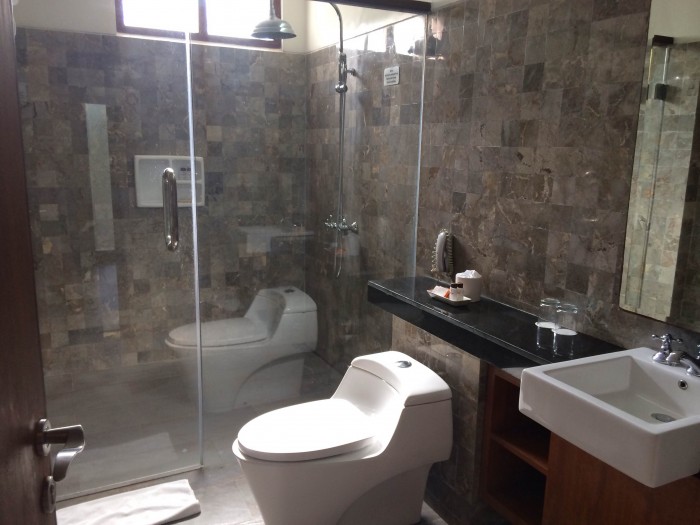 Book this hotel if.. you want a HOLIDAY. You want to feel relaxed and refreshed without feeling bored. The pool is gorgeous. There's ample activities onsite so that you're never bored, from Scuba Diving through to bike tours, and of course the fabulous spa. I had a wonderful visit and look forward to my next time at Rama Candidasa Resort and Spa Review