No longer are cruises something for the elite, the elderly or the super-rich. Cruise holidays have progressed so much since the turn of the century that they're one of the biggest must-do holidays for many people! Royal Caribbean for example are launching new cruise liners every year, with more luxurious and entertaining facilities on board, they've become all-inclusive holiday resorts to rival most luxury destinations around the world. So many new things to see and do on cruises, I've put together my five top tips for a 21st Century Cruise Holiday.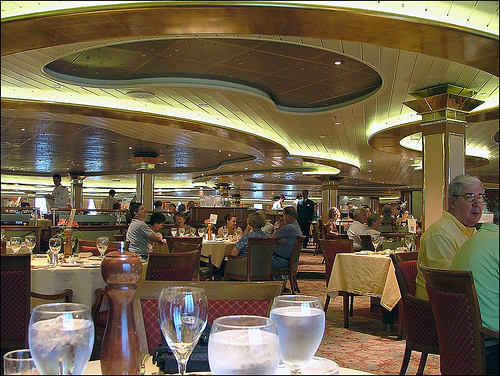 1. Book it Right
If it's your first or thirty-first cruise, you want to know you'll be looked after on your holiday. A cruise is just like any other holiday; you still need to research destinations, accommodation and anything else you want from your holiday. A reputable cruise operator can be your one-stop for everything you need, from ship descriptions to tour ideas and tips on where to visit.
2. Make it About the Stops
It's not just about the cruise liner, despite everything you have within, the luxury spa, the restaurants and the entertainment. You need to make the most of visiting all the countries along your route, make sure you are on a cruise that takes you to places you want to go! If you've always wanted to see Rome, then make sure you have a stop on your cruise!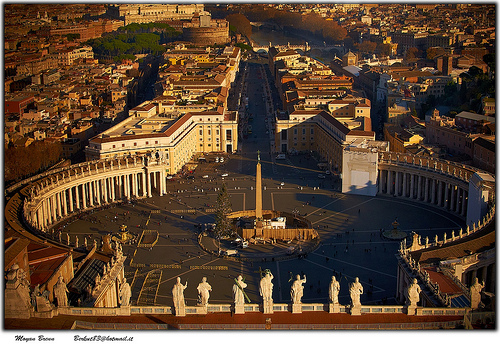 3. Indulge
You're on holiday, make the most of it! On days when you are at sea, floating along between ports, what else is there to do but sunbathe, eat and drink? Cruise ships employ some of the greatest chefs in the hospitality industry and serve food from all over the world. Every dining experience is entertainment in itself, cocktails for any spirit and taste, food to meet every diet.
4. Enjoy Extreme Entertainment
Taking 21st century holidays firmly in their grasp, cruise liners are decked out with climbing walls, surf simulators and even aboard the new Quantum of The Seas, bumper cars! If you've always wanted to try any of these or the other sports then take this chance and do them in the strangest of environments floating on the ocean!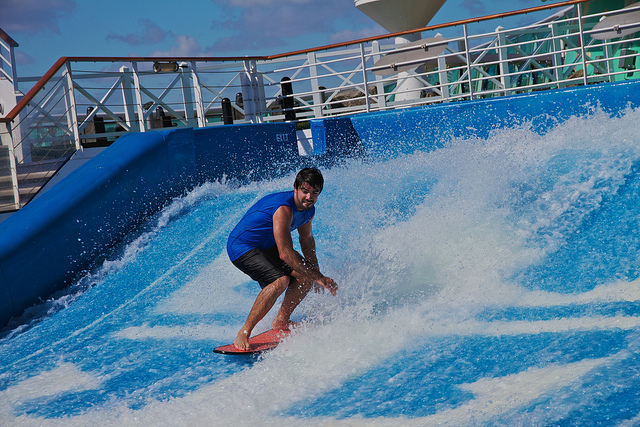 5. Socialise
Holidays should be about meeting new people, socialising and making friends. A cruise holiday is the perfect holiday to do this on, everybody (literally) in the same boat spending days, even weeks, together visiting the same tourist spots and all dining together, sunbathing together, travelling together. I'm not suggesting you make friends for life, but good for you if you do, but make more of your fellow holidaymakers and your time aboard will be that much more enjoyable. Meet 1st-timers, hardened cruisers and share tips, great holiday stories and have a lot of fun sociably!
I'm not saying this is the be all and end all of how to enjoy your cruise holiday, but with the holidays and the cruise ships adapting to the 21st century, I don't see why we can't follow suit and make these holidays as good as can be!