Nepal never ceases to amaze. Its high mountains ensure that you're often left speechless as you travel through spectacular mountainside beauty wondering how something so serene, so untouched exists in today's world. And if that's not enough, its dense national parks and roaring rivers present an adventure of a lifetime, one that manages to send a chill down your spine and an excited shriek up your throat at the same time. And that's not all. The country also presents a fascinating culture, a history spanning back millennia and endless explorations. If words like red panda, yak, yeti and river rafting excite you, this is the place to be.  Without further ado, here's a list of the top 5 things to do in Nepal.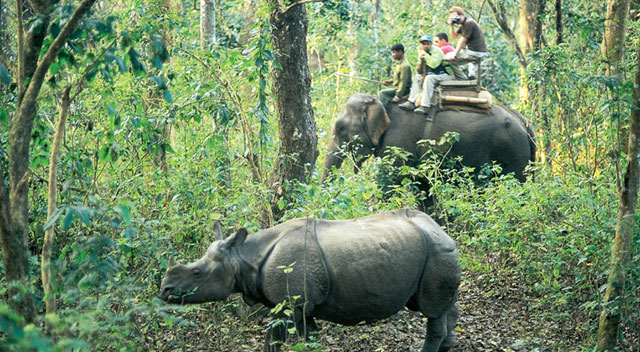 Chitwan National Park
Keep one eye open for mammals and creatures as you admire your majestic elephant ride, safari tour, or canoe ride through Chitwan National Park. Chitwan literally translates to the 'heart of the jungle' and every step in this fascinating national park feels like an adventure, for it truly features a diverse selection of plants and animals. Safaris in Chitwan are a huge draw and rightly so. The park's alluring marshlands host all kinds of animals such as deer, rhinos, sloth bears, monkeys, leopards and the royal Bengal tiger. You also get to see a magnificent collection of bird life here.
Patan
The corners of Patan are marked by ancient stupas that were erected in the year 250 BC. That alone is enough to warrant a trip to this ancient city. But the moment you realize that this wondrous temple town also hosts a larger concentration of temples than Bhaktapur and Kathmandu, you simply cannot ignore its charms any further. Located at an hour's distance from the city of Kathmandu, Patan is defined by its stunning landscape of temples, an ancient city that is dominated by historic brick lane and mesmerizing public squares. The grand celebrations held here make Patan unique and people from all over the world come to watch holy rituals and traditional ceremonies that are held to please Lord Krishna. Some of the top attractions of Patan include:
The Golden Temple
The Kumbeshwar Temple
The Red Machhendranath Temple
Patan Museum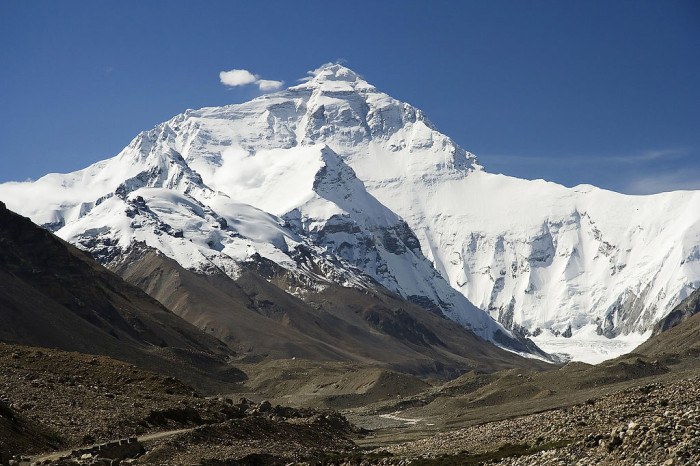 The Everest Base Camp trek
The Everest Base Camp trek. Period. This grand wonder isn't something for the faint-hearted. The Everest Base Camp trek journey takes 12 days and will be physically demanding. However, if you can walk up to 7 hours a day including a couple of rest days then this trek is just for you. Reaching Everest Base Camp is a remarkable achievement that easily ticks off a few points from your bucket lists. The main reason why you go through all that hardship is that a sheer glimpse of the Everest region is enough to make you fall in love with nature. From stone walled Sherpa villages to mesmerizing rhododendron forests to magical peaks, every step in this enchanting land is sure to present something spectacular, something that takes your breath away.
Pokhara
Pokhara is a place that's known for its magic and mystery, a place where the days are full of endless explorations and fun activities while the nights transport you to an aura of peace and serenity that is rare in today's world. This stunning lakeside town presents a wide range of activities that range from paragliding and exploring to fishing in Lake Phewa and sunbathing. This is as romantic a place as any and lazing around enjoying the sunset is among the top things to do here. Other things to do in Pokhara include exploring panoramic mountains and biking and hiking.
Lumbini
Buddhist pilgrims have been flocking to Lumbini for decades, for this is the birthplace of one of the greatest figures in history, the Buddha. The serene atmosphere and aura of peace and tranquillity is a testament of everything Buddhism stands for and a living proof of the reverence shown to Gautam Buddha in this part of the world. You're sure to fall in love with the stunning scenery, the friendly locals and enchanting vistas as well. Lumbini ranks among the very best pilgrimage sites on the planet and its ancient monasteries and golden temples ensure that you always have something new to see and explore. You can actually stay in a monastery, exploring Buddhist rituals and traditions from up close.
Sure, we've missed out on all kinds of sights and attractions. After all, how do you fit in everything that the land of the most concentrated UNESCO World Heritage Sites on the planet has on offer in just 5 attractions! That said, each of these destinations is sure to present a memorable experience, something unique to look forward to and an image of Nepal that shall remain etched in your memories forever.
Don't see your favorite thing to do in Nepal here? Please check out Bookmundi's Top 12 best things to do in Nepal.