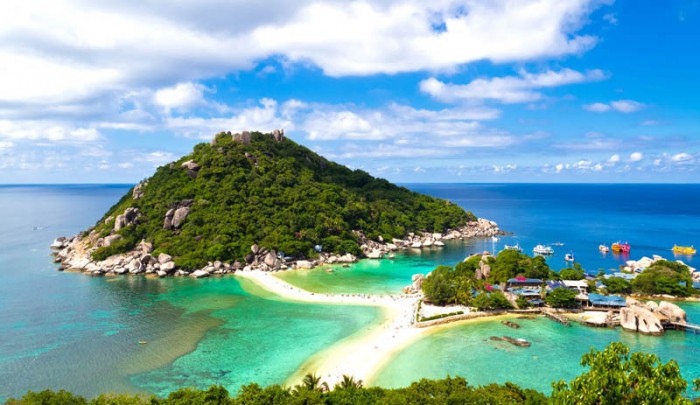 Koh Samui is the gateway into the south of Thailand, nestled close to one of the biggest party islands, Koh Phangan and the laid-back little brother, Koh Tao. Samui itself is often overlooked, as people to head to the smaller islands to either party or play. I would say that any visitor to Thailand should experience Koh Samui on holiday admiring traditional Thai temples. For a relatively small island, Samui is a lot more than a hub to nearby islands. 
Check out my top four things to do in Koh Samui:
The Yogarden: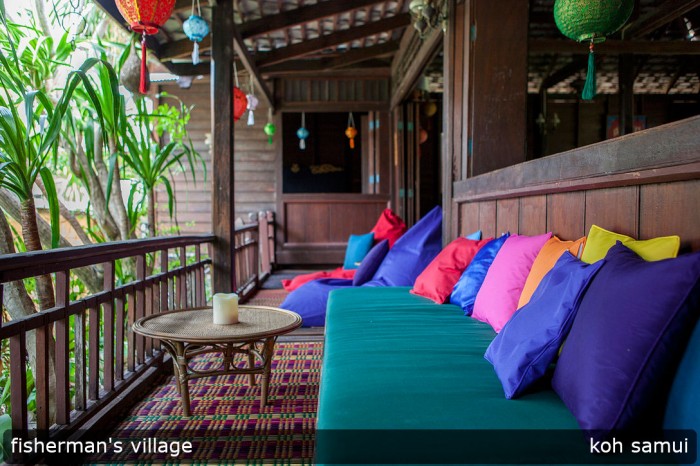 If you manage to avoid the hustle and bustle of Cha Weng, Samui can be a really relaxing island, filled with gorgeous restaurants, lovely beaches and a slower pace of life. There's probably no where more relaxing on the island than The Yogarden, Here you can enjoy calm, peacefulness and tranquility while practicing yoga. When I'm traveling I often elect to do as much walking, yoga and trekking in order to make up for the hoards of food I eat! This is a great place to chill out and feel like you're really on holiday. 
Silver Beach: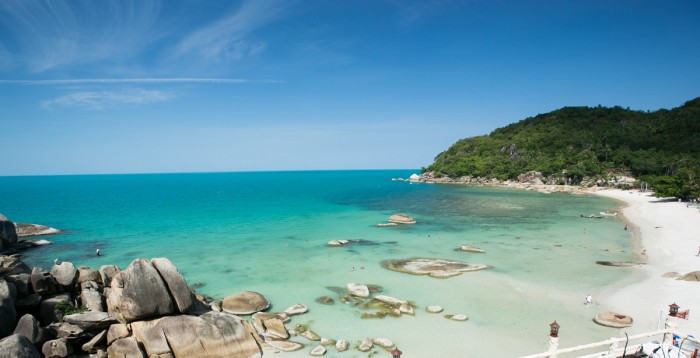 What trip to any island in Thailand would be complete without visiting a beach? If you're looking for somewhere to lounge, some calm waters and just some beautiful beach action, then Silver Beach is a great choice. It's probably the prettiest beach on all of Koh Samui and is clean. Here you'll get your white sand and coconut trees lining this beach. There's not a lot to do, so bring a book, a camera and soak up some sunshine. 
Angthong National Marine Park: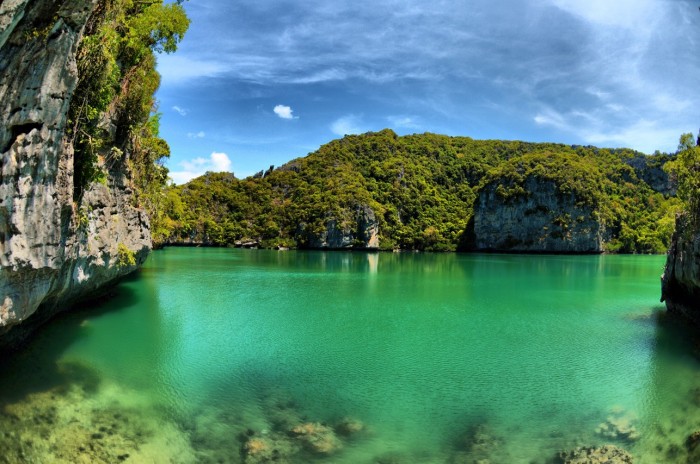 Although I don't usually suggest tours, this is a great place to go on a tour. Find a company that you can do a variety of activities including kayaking, mountain climbing and snorkeling with. It makes for a wonderful day out, while enjoying some of the best scenery Thailand has to offer. The landscape is really striking along the coast and varies considerably, so the best way to enjoy this Marine Park is definitely by boat.
Wat Plai Laem: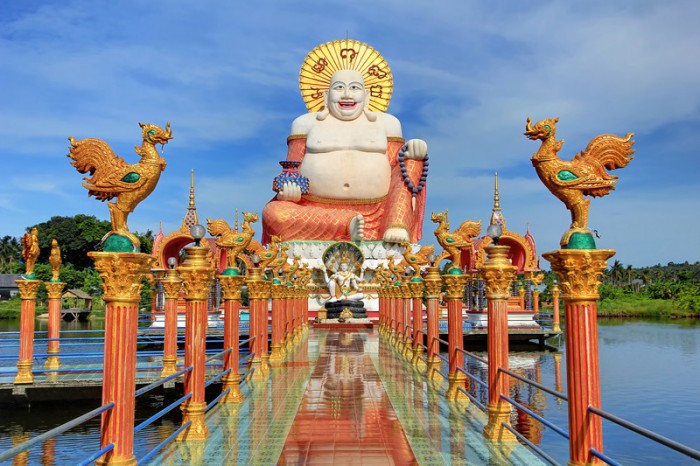 As someone who's traveled a lot, I've found myself becoming a little bored with temples. Once I'd seen the White Temple in Chiang Mai, few things compared. Wat Plai Laem isn't the most specular temple, but it is beautiful and very relaxing. You can easily spend an hour or so exploring this beautiful temple and enjoying a break from the relentless sun. This temple is in fantastic condition, and is a demonstration of beautiful workmanship. 
 
Koh Samui is relatively easy to get to, with an airport on the island as well as a number of ferries connecting it to both mainland Thailand and the two smaller islands nearby. 
I really enjoyed my time in Koh Samui and would love to visit again. What did you love about Koh Samui?