With so much to do in London, it's important to take advantage of what's right under your nose. Amidst all the historic buildings, the London underground and amazing restaurants is some of the best shopping you'll ever see in your life. I can hear you now, "Shopping?" you say, "That seems kind of shallow to come all the way to shop." But that's where you would be wrong, London is rife with shops and retailers found nowhere else in the world and boasts some of the oldest and most opulent department stores on Earth. You don't have to spend your whole trip shopping till you drop, though you easily could, but you should definitely take at least a day to see what all the fuss is about and treat yourself.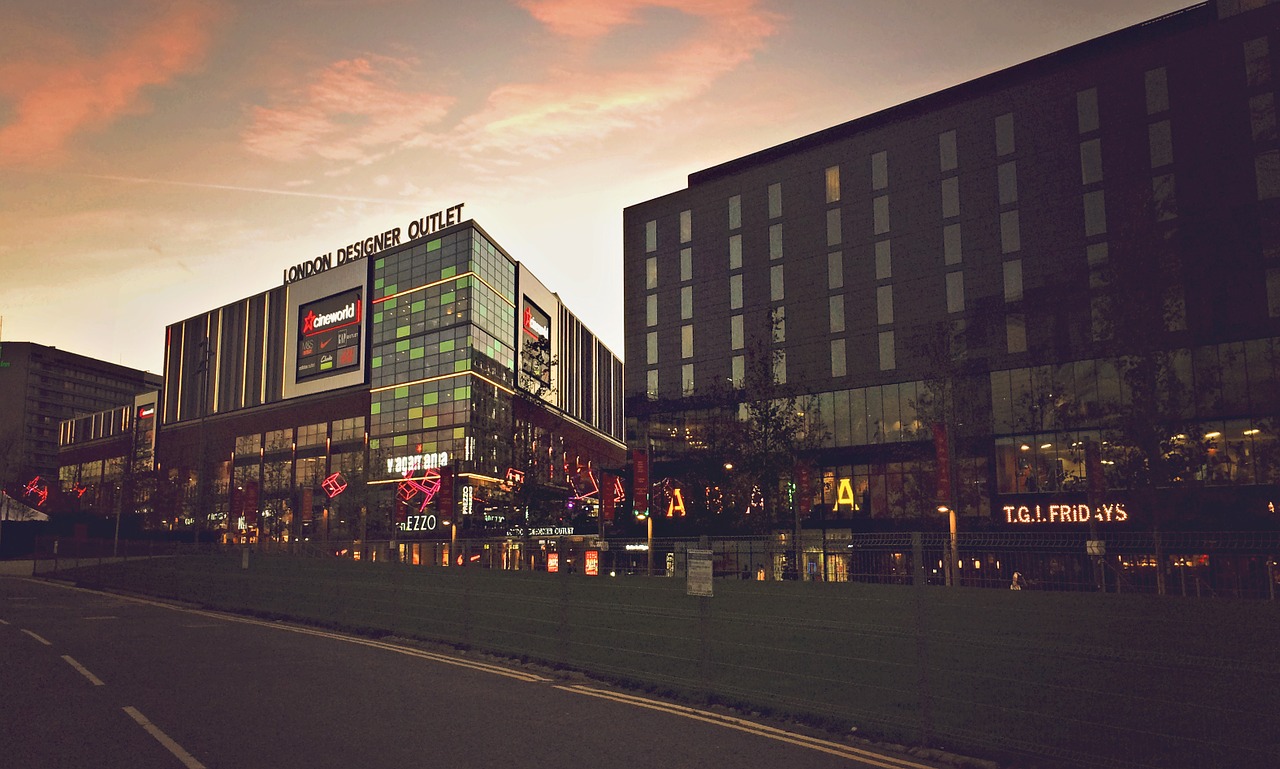 Burlington Arcade
Let's start off with the classics. Burlington Arcade is the longest and oldest covered shopping arcade in England. According to British Airways, the shopping center opened in 1819 (nearly 200 years ago!) and has long been a favourite destination for celebrities, royalty and other esteemed members of British high society. The area is now recognised as an architectural and historical landmark. There are over 40 different luxury retailers at Burlington including Chanel and La Perla along with some of the most famous antique jewelry and watch sellers in the world. Slip on something sophisticated and mingle with the upper crust while you see what it looks like for a building to spend nearly two centuries in business.
Covent Garden
For those looking for a little more culture with their shopping, you should check out the world-famous Covent Garden. A bustling convergence of retail, sightseeing, dining, and nightlife, Covent Garden is the place with something for everyone from the glamour gal to the gourmand. Covent Garden is also home to the Royal Opera House, which has been at its location (though not the same building) since 1732. Plan ahead and snag a ticket to a once-in-a-lifetime performance.
Selfridges
Savvy shoppers and PBS devotees know enough to make a stop by the legendary Selfridges flagship store in London. Opened in 1909, the over 100-year-old establishment is a pillar of English retail and one of largest stores in the UK (second only to Harrods). The history of the shop and its founder, Harry Gordon Selfridge, were recently brought to life on the small screen in the British television series (now a PBS Masterpiece series in the States), "Mr. Selfridge."
Topshop
For the younger fashionista looking to find the latest looks fast then Topshop is at the top of the list for places to go. Topshop has become the official headquarters for fast fashion on the cutting edge and is a favourite of stars and celebrities. Paris Hilton was recently caught on an undercover trip to Topshop by The Daily Mail. Take the time at this store for some of the cutest clothing at the best prices you'll ever find. Your wardrobe will thank you.
Harrods
You knew that we were getting to this. No shopping list would be complete without mentioning Harrods. The shop occupies five acres, has five floors, and spans over 1 million square feet making it the largest department store in all of Europe. Even if retail therapy isn't your thing, you owe it to yourself just to take in how amazingly humongous this place is. Harrods is positively massive and with their motto of "all things for all people everywhere," they probably have your number on something you don't even know you want yet. The BBC reports that even footballers can't keep their hands off the high-quality goods at Harrods, but you know better than to make the same mistake.
This is only a light taste of all that London has to offer when it comes to getting your shop on, but this should at least provide you with a good starting point, especially if you're in a rush. With so much history and so many stories behind its stores, shopping in London means a whole lot more than a quick trip to the mall and a swipe of the credit card. It's truly a whole experience in and of itself, regardless of whether or not you end up making a purchase.