Istanbul is just one of those amazing cities that will captivate you. The mix of old and new, Europe and Asia… it's absolutely fascinating. A consequence of all the wonder and excitement that it holds, is that you'll probably find yourself exploring for hours on end. As such, you'll need to find a nice comfortable hotel that you can enjoy when you need to rest your weary legs and recharge for another day of exploring the Grand Bazar, beautiful mosques and eating your weight in baklava (yum!)
Istanbul was also the last stop on my European trip before a long flight to Los Angeles, as such I wanted somewhere comfortable and special. The Mercure Taksim Istanbul was exactly that. The last time I was in Istanbul I stayed in the old town, so I wanted to stay somewhere different. Taksim is a great location as you're close to Taksim Square, a lot of public transport and it's also a lot quieter at night which ensures a peaceful sleep – extremely important when you're facing 14+ hours of flying the next day.
The Mecure Taksim Istanbul is located on a steep hill, providing incredible views of the bosphorus and the city in general. At the Mercure Taksim you can opt for a room with private lounge access, I really recommend for the views alone. It doesn't matter what time of day you visit, the views are mesimirising. It was really special watching the boats zip by while having my breakfast in the morning.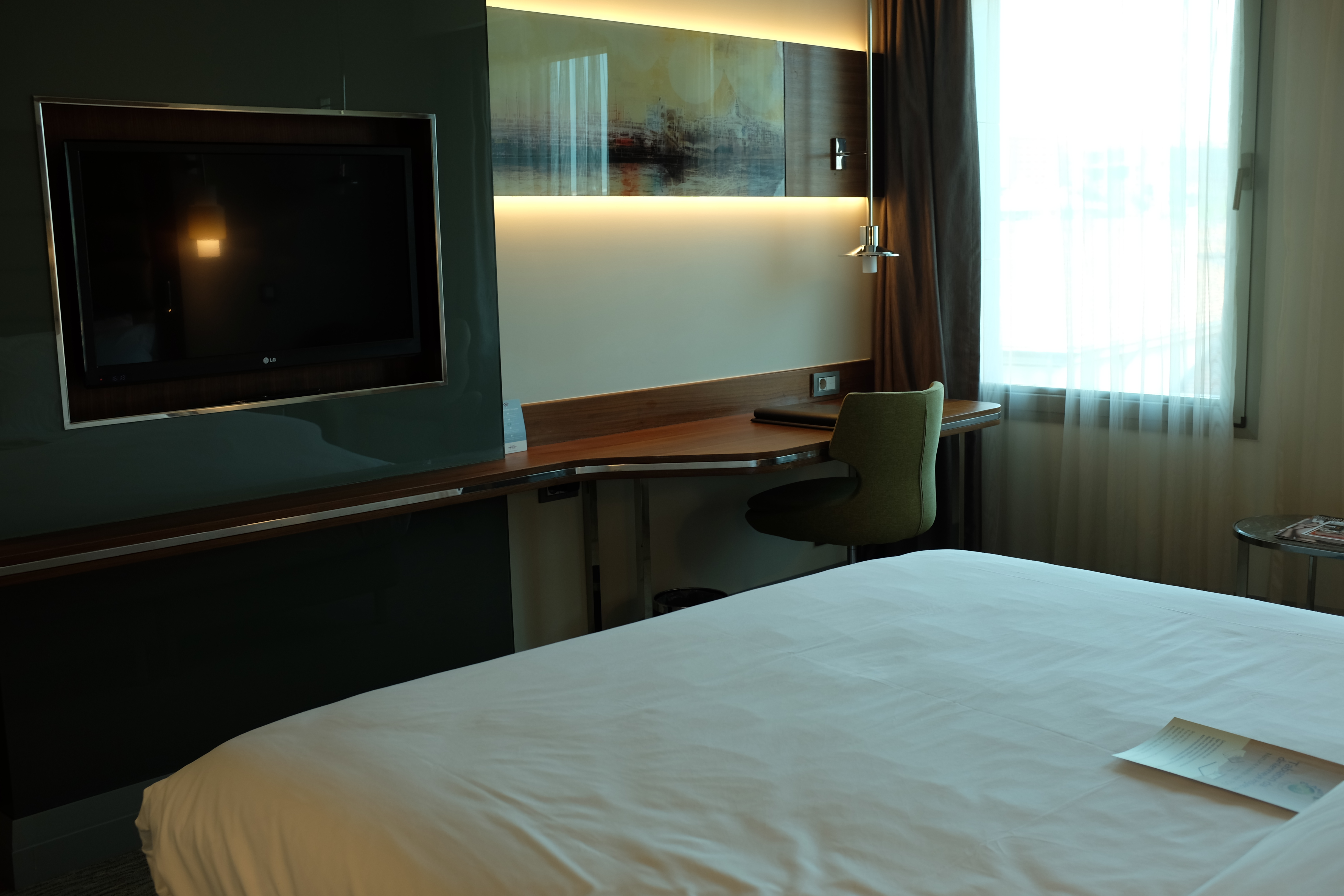 Although this hotel is a 4 Star hotel, many of the services reminded me of a five star hotel, such as the nightly turn down service and fruit bowl placed in my room in the evening. After an exhausted day soaking in all the sights it was so nice to come home to an immaculately tidied room with a few healthy sweet treats. As a coffee addict I really appreciated the Nespresso machine so I didn't even have to leave my room before my first caffeine hit. It's really the little things that make all the difference.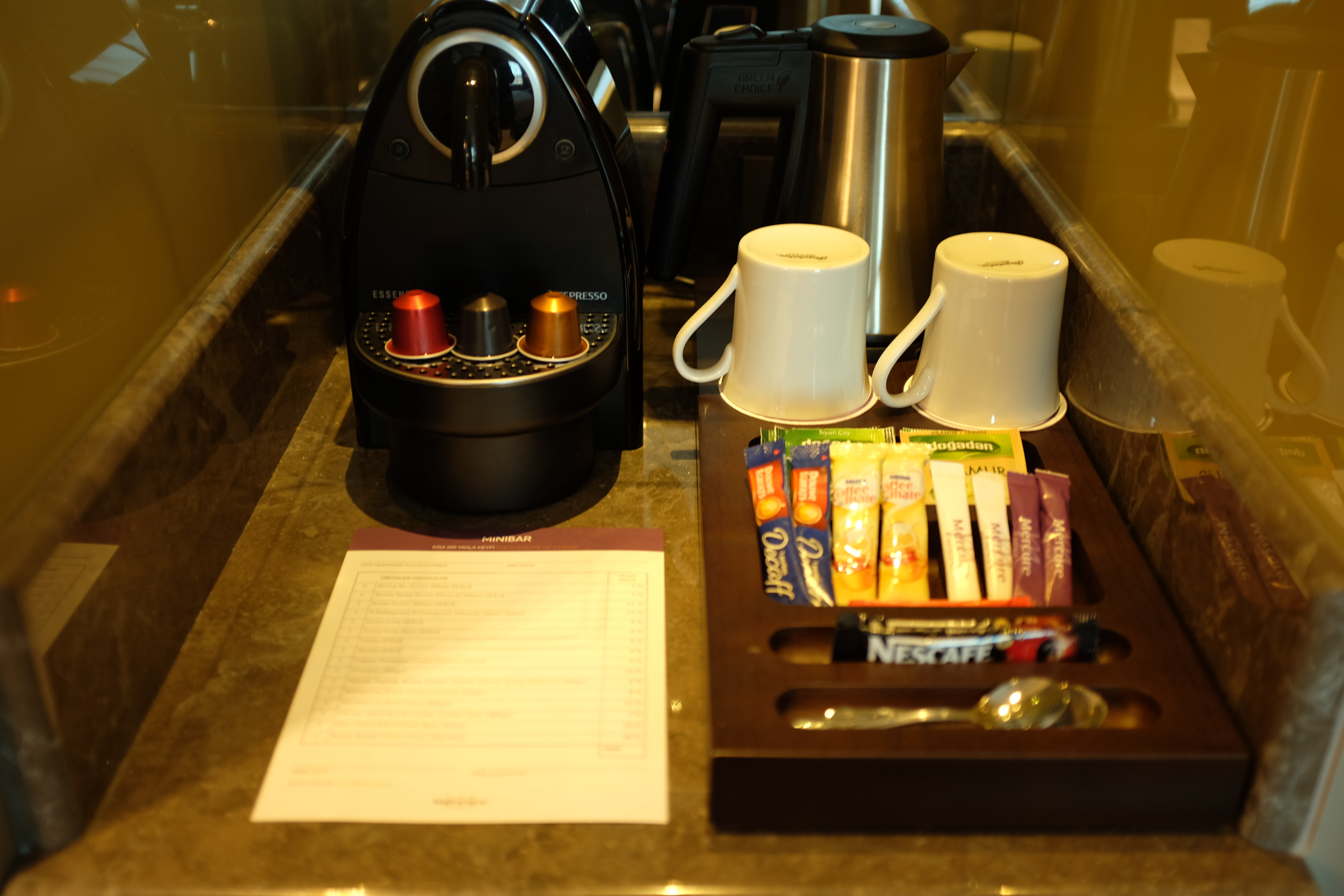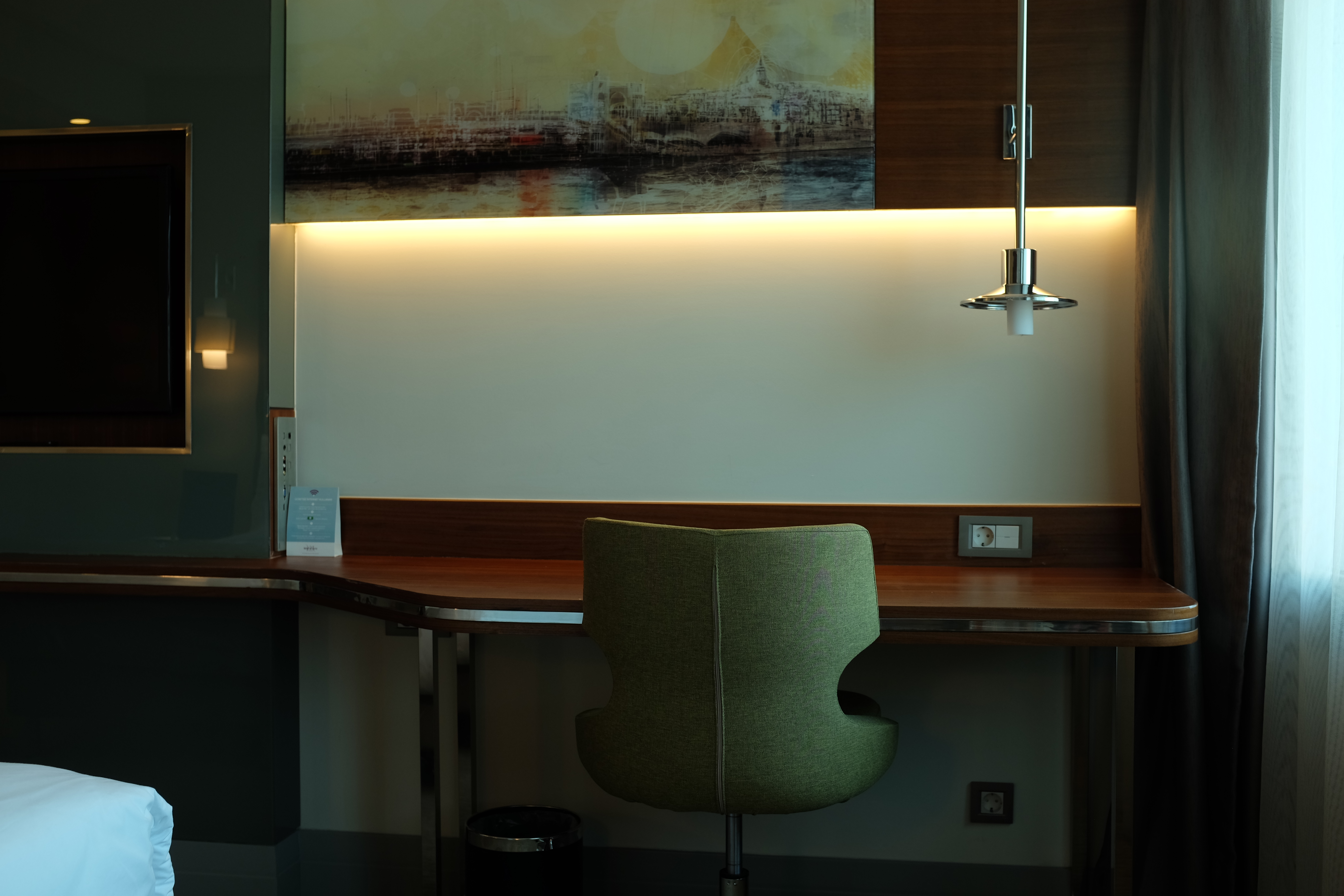 The room was well appointed with a large, super comfy bed with the nicest pillows I experienced in all of my travels throughout Europe. The large TV was perfect when I just wanted to relax after the business of the markets. There was also a really nice comfortable desk and chair, which is something I really note as someone who works when they travel. The room itself was spacious, with plenty of closet space; important when you're traveling with someone else, so you don't feel like you're living on top of each other.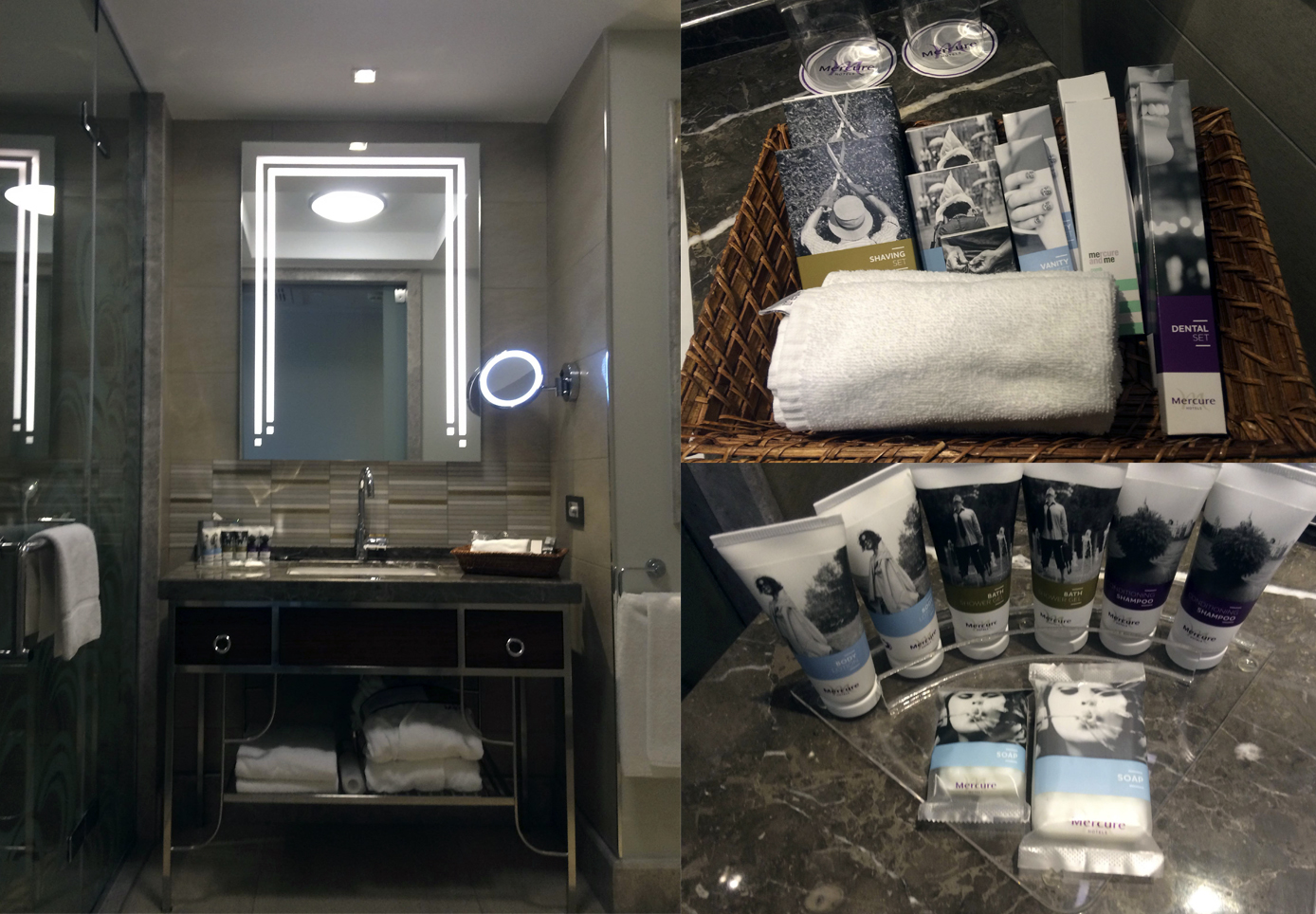 However, the highlight of the room for me was the bathroom. There were oodles of lovely, natural smelling bath products as well as a large mirror, piping hot shower and some robes. I find it such a rich contrast being about to spend a day in crowded and bustling areas, and to return at night to don a robe and relax watching cable.
One of the features of the hotel I really enjoyed was the mix of old and new. While most of the hotel feels very modern, there are a few touches of art that are more classical. To me, this fusion mimicked the streets of Istanbul, which are mix of new and old. Of course the beautiful tea in the private lounge with some sweet treats didn't hurt!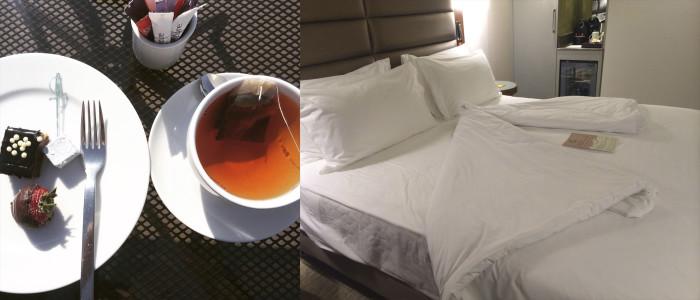 Service That Goes Beyond
I've stayed in numerous hotels around the world so I am rarely blown away by a hotel. However, I found that the staff at Mercure Taskim Istanbul went above and beyond the call of service. While I love traveling solo, sometimes it can be a little lonely and I was very pleased to have an interesting and engaging chat with one of the staff in the private lounge. He was very knowledgable and passion about Istanbul, and filled my afternoon with helpful tips about exploring the city and making the most of my visit that was absolutely far too short.
Stay at the Mercure Istanbul if you want a comfortable, friendly relaxing space that has that luxury feel with a reasonable price tag. I'd happily bet it's one of the best value hotels in Istanbul.
Have you been to Istanbul? What did you think?