One of the things I like about traveling is being super spontaneous. When you're tired down to a 9-5, it's almost impossible to change everything on a whim just because you feel like it. At this point in my life, I have no one that depends on me. No one is expecting me to turn up on Monday morning; I don't have any bills to pay or any real responsibilities. That means that I have an abundance of flexibility and I want to make the most of it.
The other day I was supposed to board a flight to Guatemala city, but instead I hung out in Panama City for another day before heading to Iquitos, Peru. If you've spent any length of time with me, you would know that I have always wanted to visit South America – but I hadn't made it here, until now.
Life kept getting in the way and the timing wasn't right and so South America was never a reality. I also had considered coming to Buenos Aires after my time in New York, but it didn't feel like the right time. I kept mentally saving South America until I had enough time to 'do it properly'.
I've written before about how the problem is you think you have time – all you have is now… so with that in mind, when a new friend I met in Panama suggested that I join his trip to Peru and the Amazon, I couldn't think of one good reason why not, so I booked flights and gatecrashed his week long trip to Peru.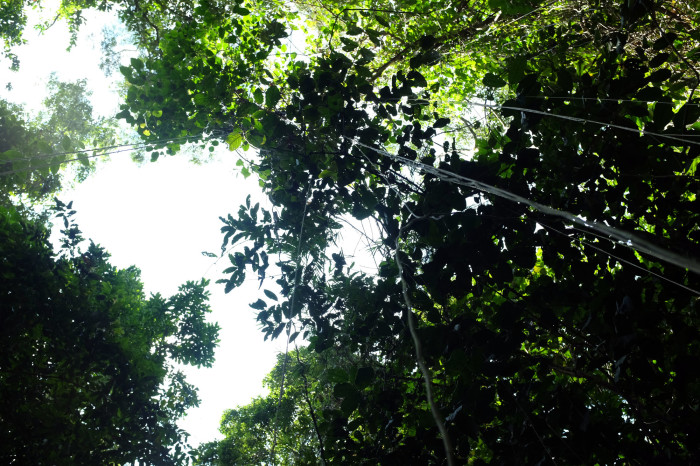 The Amazon is somewhere I always expected to visit at some point, but I wasn't sure when. I'd seen a number of documentaries about all the flora and fauna here, which I found absolutely mesmerizing. It was very surprising to be visiting years before I had mentally planned to.
During my time in the Amazon I saw a lot of amazing things: from the pink dolphins, that look more like whales, through to a sloth chilling out in a tree. I caught – and ate – some piranhas, got hit in the leg (while sitting in the boat) by a barracuda and was completely violated by about 3000 mosquitos. I saw squirrel monkeys, giant pink tarantulas, bright green bullfrogs and an array of gorgeous birds. Each night I fell asleep to the sounds of the Amazon and every morning I was greeted by the cleanest air I've ever experienced.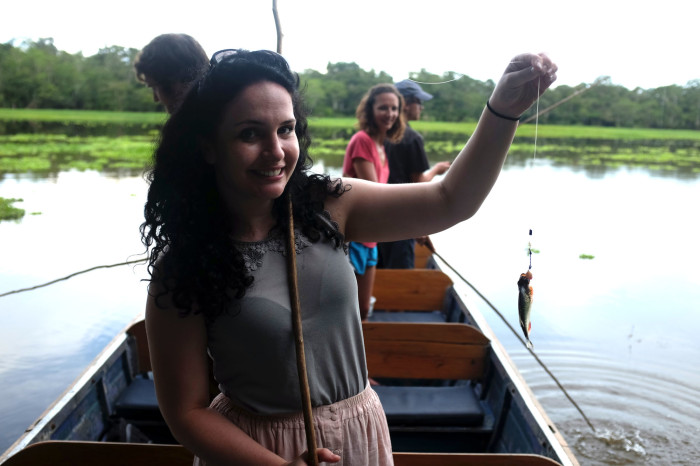 Oh and the best thing? No wifi! That meant a lot of time spent chilling in my hammock reading and dozing to the sound of bird song.
On our last night we took the canoe out and slowly paddled down the river; we saw more monkeys playing in trees, countless fireflies dancing in the sky and so many glittering stars. It was perfect.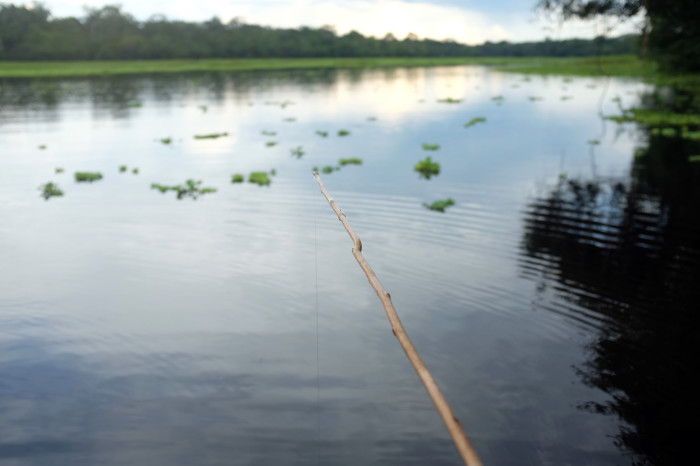 To be honest, my time in the Amazon wasn't entirely comfortable. While we stayed at a very nice lodge, I was ill prepared clothing-wise. I found myself to be drenched in at least one of the following Deet, sweat, or swampy water at all times, most usually a combination of all three.
At the beginning of the night walk, I slipped and grabbed onto a tree and wound up with three spikes in my hand, which are now infected. Despite showering three times a day I constantly felt dirty and longed for a hot shower. I was completely out of my element, but I loved every second of it.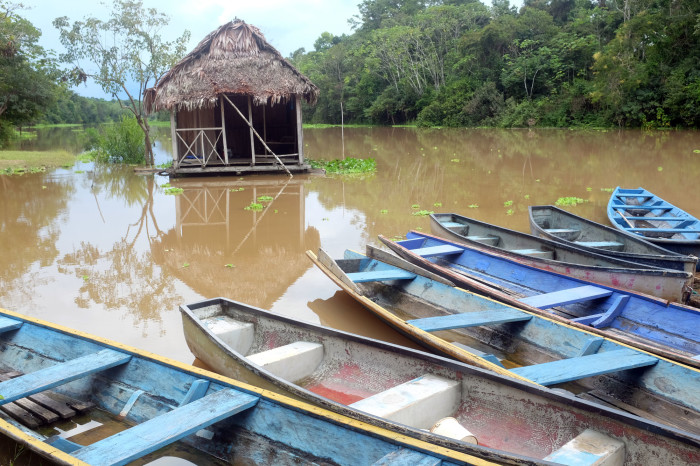 There were so many times on my trip to the Amazon where I felt overwhelmed; by the beauty, by wildlife, by the clean air and by all of the wonderful sounds.
I now know how it feels to look up at the sky in the Amazon, the sounds that the pink Amazon dolphins make and the way pigmy monkeys suck sap from the trees. I saw so much beauty during my four-day trip that I need a few days to process it.
I was pretty sad to be leaving, but I know I'll be back. It's definitely one of the most incredible places I've ever been and I want to see the Amazon when it's flooded due to rainy season.
I met an older couple during my stay at the lodge that asked if I'd been to the Amazon before and then proceeded to tell me that it would 'change me'.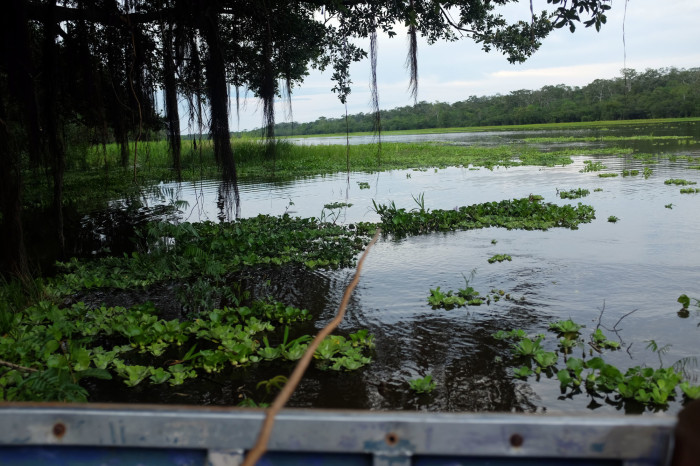 While I think every trip changes you a little, I know my trip to the Amazon will mark a special time in my life. This is the time in my life where I'm being spontaneous, where I'm listening to how I feel and what I really want from life, and I'm moving towards it. I don't know where I'm going or where I'll end up, but I know it'll be the greatest adventure and that's enough for now.
I'm trying really hard not to have favourite places anymore because I want to focus more on the present moment than the past, but if I was picking favourites the Amazon would feature very, very highly.