For many people, Canada is a place they'll go "one day", since there's so much to do and see that it can almost be overwhelming and it's easy to assume that you'll need at least a couple of months to see the highlights.
However, you can definitely pick and choose some of the places that appeal the most to you, and with such incredible scenery and beautiful sights to choose from throughout the country, you're unlikely to go wrong and will be sure to return eventually to see anything you missed.
Here are some ideas for Canada holidays: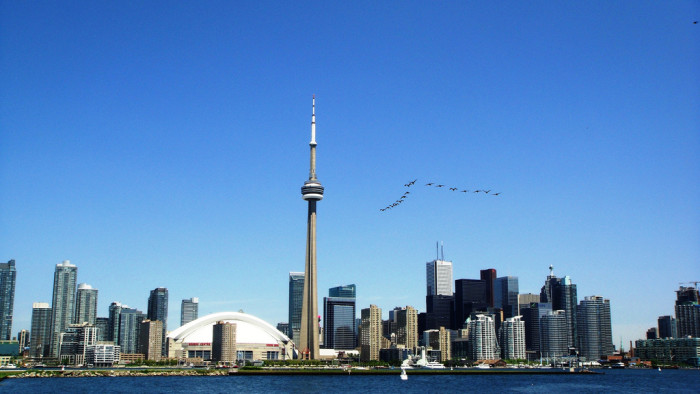 Toronto
Toronto is the capital of Ontario and also Canada's most populated city. As one of the largest cities in North America, you'll be sure to enjoy the diversity here, with people from around the world calling it home, and cultural districts like Little India, Little Italy and Chinatown just waiting to be explored.
Gros Morne National Park
For those who like to check of World Heritage Sites on their travels, Gros Morne is the place to go. You'll find the park in Newfoundland, and most people consider it to be a geological wonder since you can see some of the exposed part of the earth's mantle, before exploring the park itself which is bursting with greenery, lakes, cliffs and waterfalls.
Halifax
Canadians are known around the world to be warm, charming and simply nice, and Halifax is where you'll find some of the most welcoming people in Canada. There are lots of cute little fishing villages to visit here, along with pristine beaches, interesting stores and good food.
Banf
Visiting Banf will lead you to think that someone has picked up a skiing village in Europe and transplanted it in Canada. Filled with foreigners working in the ski fields, and plenty of backpackers skiing by day and partying by night, this is the perfect place to go if you can't get enough of the snow.
Whistler
Another destination for skiing and snowboarding, Whistler is known for its incredible skiing around the world. However, it's also well worth a visit in summer and you'll find lots of other attractions like hiking that make it a fun place to spend a few days.
Churchill
For people who have longed to see a polar bear, Churchill is the place to go. Located in Manitoba, you'll find polar bears are so common here that they need to lock them up occasionally when they keep walking into town.
Montreal
Known for its historic sites, quaint scenery and global energy, Montreal has been influenced by both the French and English, making it the perfect place to visit if you want to learn more about Canada.
Vancouver
Vancouver has a natural beauty that's hard to beat, and you can easily spend the day wandering the shops before heading out for an afternoon of hiking. Food is big here, with public markets popular and residents choosing to eat locally grown foods whenever possible.