Romania is the definition of a hidden gem. Western European holidaymakers rarely venture to this unappreciated part of the continent, which suffers from its image as a place with nothing much going on. In reality, Romania is filled with beautiful medieval cities, magnificent castles, and some of the most stunning scenery Europe has to offer. What's more, you can experience this amazing country for the fraction of what you would pay in some of Europe's more popular destinations.
Romania is a country steeped in myth, especially the region of Transylvania, famed setting of Bram Stoker's classic vampire novel Dracula. However, to think that this is the most interesting thing the region has to offer would be doing it a grave disservice, as a visit here will not only reveal some of Europe's most stunning mountain scenery, but also feel like taking a step back in time. To get the full Transylvanian experience, stay in the authentic heritage accommodation of Count Kálnoky's estate, which has been restored with traditional furnishings with the help of funding from the Prince of Wales, who is frequent visitor to the region.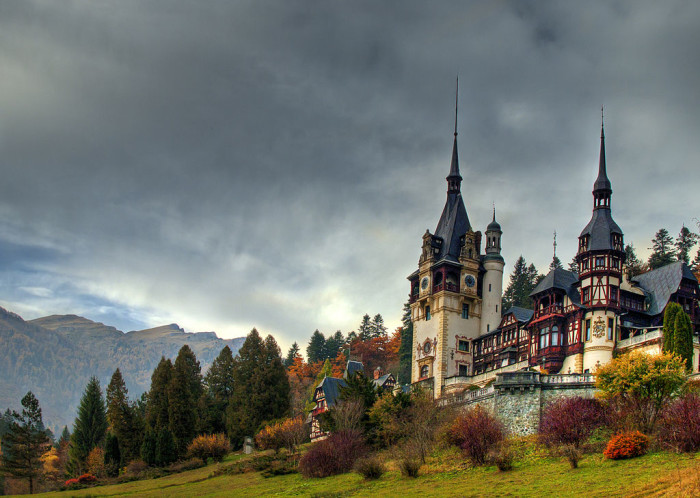 Romania's capital is Bucharest, which earned the nickname 'Little Paris' in the 20th century due to its elegant architecture and the sophistication of its elite. As well as being Romania's largest city, Bucharest is also its cultural, industrial, and financial centre, and no visit to the country is complete without a stop here. Be sure to check out the parliament building, which is the largest in the world, as well as the city's very own Arc de Triumf, which was constructed in celebration of Romania gaining its independence in 1878.
Any keen motoring enthusiast should be sure to make the pilgrimage to the Transfăgărășan road, which BBC's Top Gear described as "the best road in the world". A journey along this epic 90km route will take you through the breathtaking Făgărăș Mountains, where you'll reach an altitude of 2,042 metres, through a 900-metre long tunnel, and past Poenari Castle, the former residence of Vlad the Impaler. Along the way, you'll be able to push your vehicle to its limits on winding roads knotted with steep hairpin turns, chicanes, and sharp descents. The road is only open when the snows have melted, which is usually between late June and early October, so plan a trip here in the summer. For more information about the Transfăgărășan road, check out this guide from the Romanian tourist board.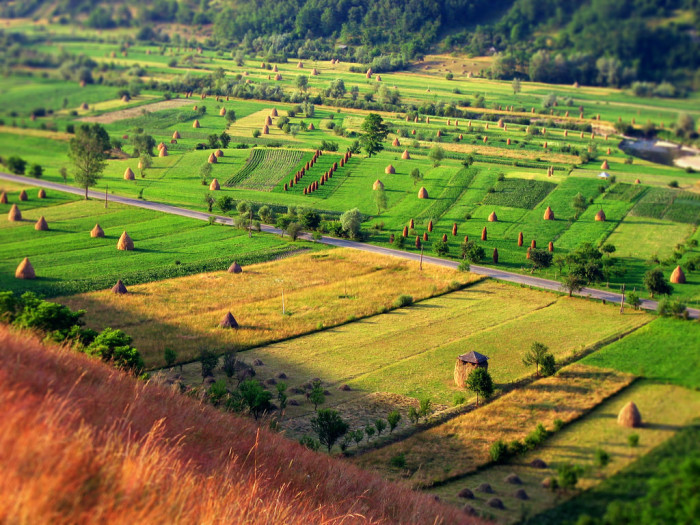 Romania is also one of the best places on earth to enjoy an adventure holiday, with amazing natural landscapes and spectacular wildlife. This wild and beautiful country has some of Europe's most amazing trails and stunning panoramas, making it the perfect place for adventurous types to enjoy some biking, hiking, kayaking, or mountaineering. Take a look at the Guardian's guide to adventure holidays in Romania for ideas.
With an eclectic mix of stunning scenery and bustling metropolises, one of the best ways to see the best of both sides of Romania is on a river cruise, which will wind you along the Danube and through the country's heartland. The Danube to the Black Sea cruise from The River Cruise Line will reveal many of the enigmatic country's most beautiful spots and exciting cities, as well as many other countries along the Danube, such as Hungary and Bratislava. This cruise will give you an excellent taste of what Eastern Europe has to offer and no doubt have you coming back for more.
When planning your next European adventure, be sure to keep Romania in mind, as it truly is one of the continent's hidden gems.