I didn't even know I was going to visit Costa Rica at this time, it wasn't a part of the plan.
But plans are made to be broken!
I had originally booked only a week in Panama with a flight to Guatemala and after then was planning to knuckle down, work my butt off and volunteer in Guatemala. I had a weird feeling about that flight to Guatemala, and so I didn't take it. I went to Peru instead and it was AWESOME. When I returned to Panama I thought about booking flights again to Guatemala, but unfortunately the prices were a bit too high so I decided to coast my way to Costa Rica. After more than 5 weeks in CR, I'm in Nicaragua and it's LOVELY.
I had grand ambitions for Costa Rica. For one, I planned on seeing many sloths. The only sloths I saw here were on the currency.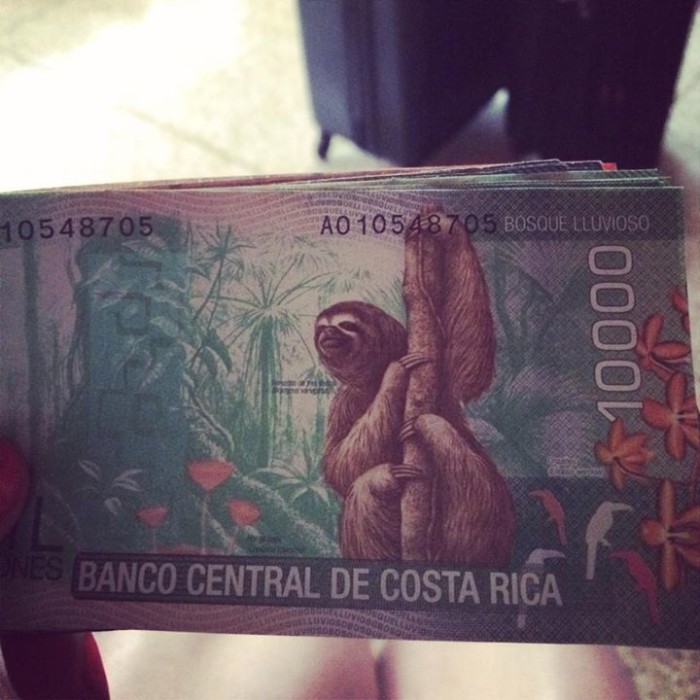 After a week in Playa Samara and a handful of days in San Jose, which I felt was more than enough, I headed to Playa Jaco. Now Playa Jaco is not somewhere I would usually spend three and a half weeks. It feels like Thailand's Patong, Bali's Kuta or Laos' Veng Vieng. There's a seediness to it that's hard to ignore. The reason I spent so long there was because I found a school to learn Spanish and then I decided to hang around there for New Years. I made some really special friends during my time in Jaco that I'll treasure forever. It was a really fun experience!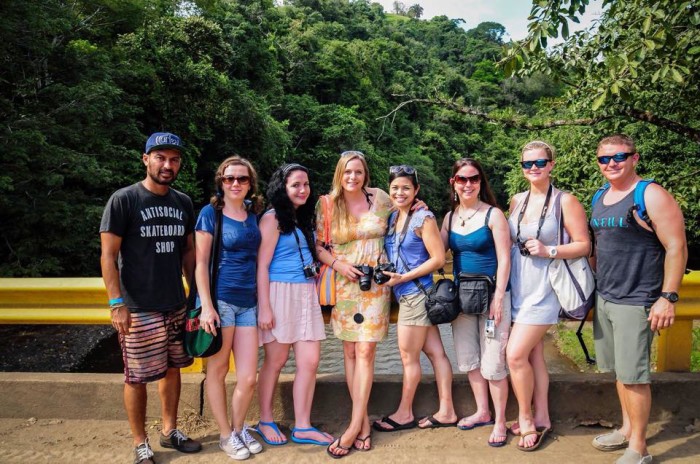 What else did I do in Costa Rica? I chilled out.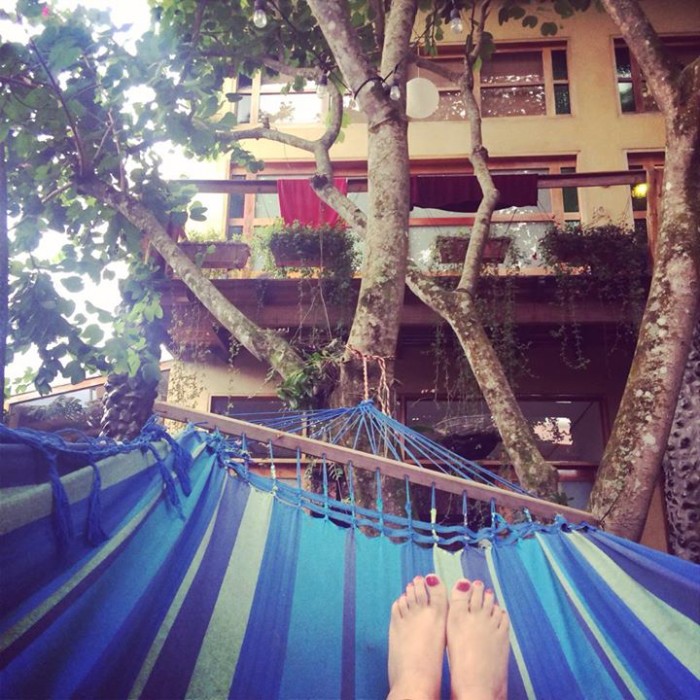 I saw pretty beaches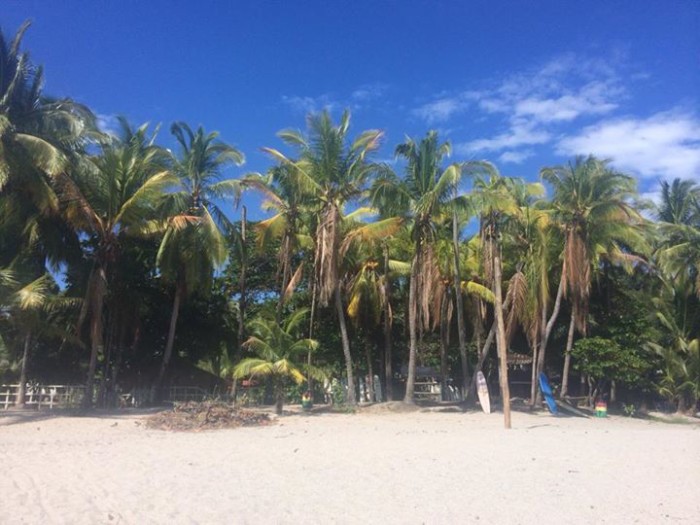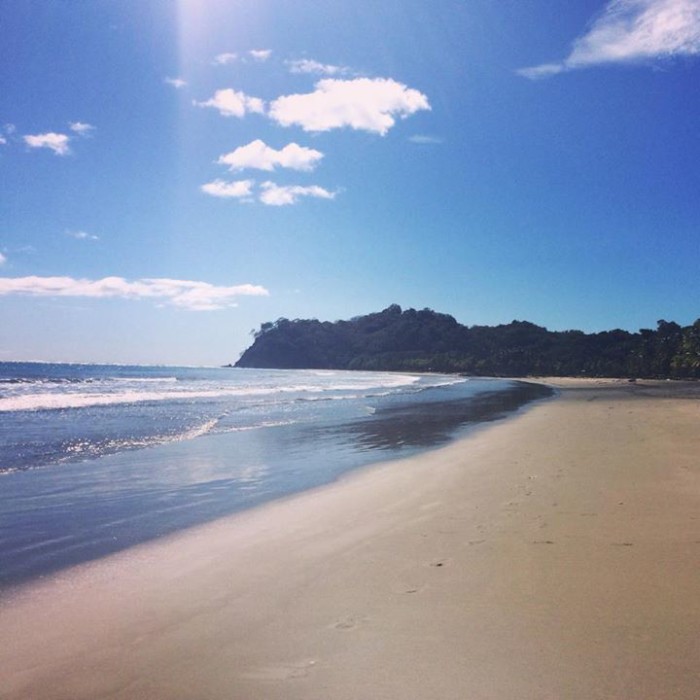 I made plantain chips (also known as giant bananas)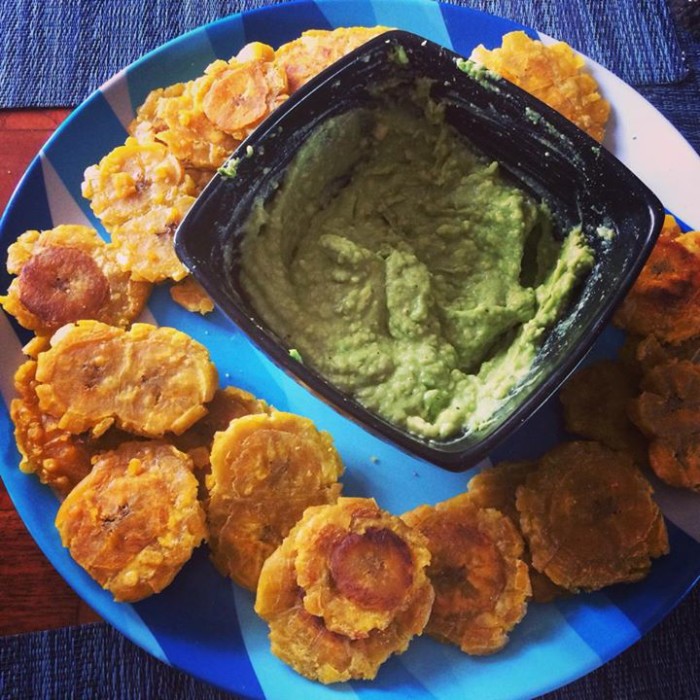 I admired the Pacific Ocean – my ocean the ocean that reminds me of home.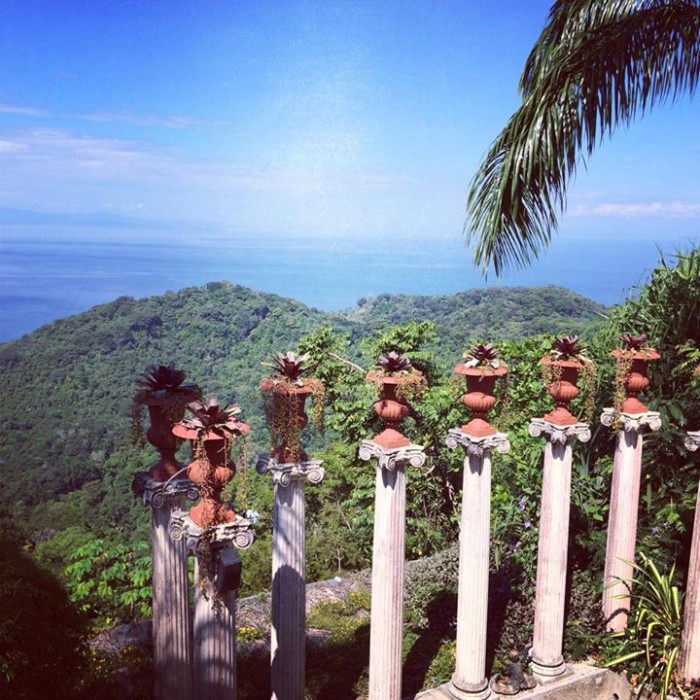 I collected too many coins and felt like a pirate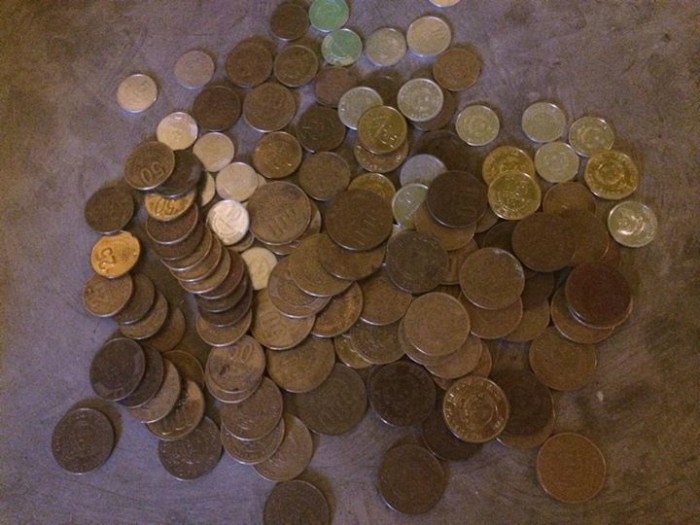 And I saw many many beautiful sunsets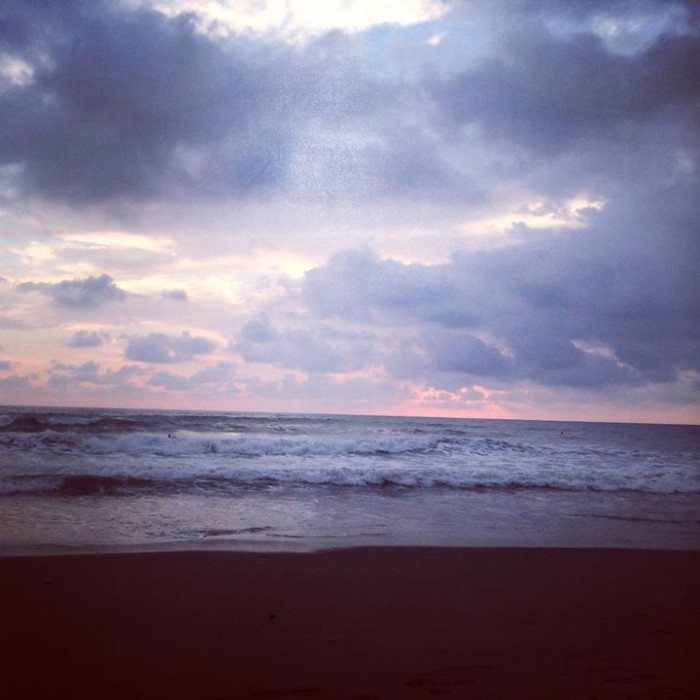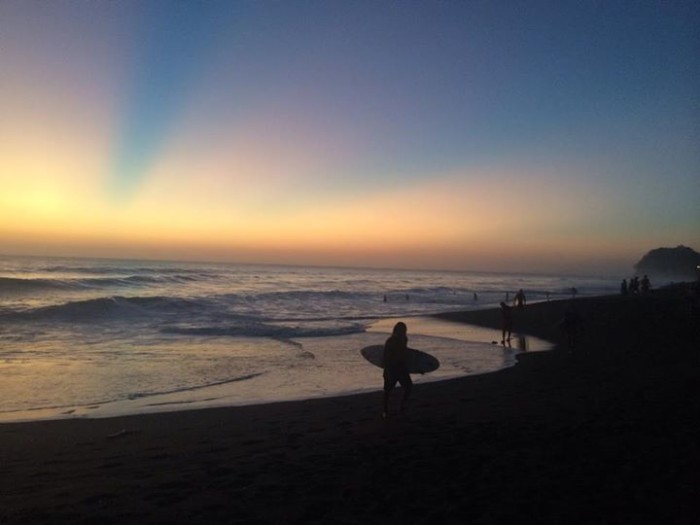 New Years was nice. It wasn't ridiculously crazy and I only spent $10 the whole night, on a bottle of wine and a wine glass to drink it on the beach. There was no official countdown, everyone was a bit too disorganised. People lit laterns that flickered in the night sky like gold, glowing stars. Others lit fireworks that darted off in all directions. At the stroke of 12, or our best guess, people threw confetti. I celebrated the turn of the year with people I hadn't met 4 weeks ago in a country I hadn't really planned on visiting.
It was perfect.
As most of you know 2014 was a year that was riddled with bad news. Health problems in my family, other problems in my family and then a painful breakup. This new years was everything I needed: spontaneous, simple and comforting. Comforting in the sense that I know I'm more than capable of exploring the world alone and finding myself surrounded by a great group of likeminded people.
Costa Rica was surprisingly hard on my budget and I spent probably twice as much as I wanted to during my time there. I've decided to book a private room in a hotel for two weeks to knuckle down and focus on my Spanish. I need some time to myself, to sleep to my heart's content and to focus on some ideas I have brewing in my mind.
I have such a good feeling about 2015, I can't shake it. I'm really excited about the limitless possibilities this year holds for me. I'm also pretty chuffed that it's only the second day of the year and I'm already on my way to visiting a new country.
What are you excited about for 2015? I'd love to hear!